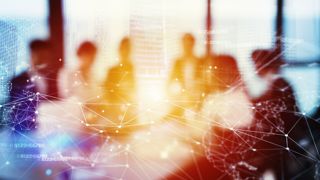 Stillman Faculty of Enterprise Launches 'Future of Leadership Survey'
A investigate staff from the Stillman School's Section of Management is launching "The Future of
A investigate staff from the Stillman School's Section of Management is launching "The Future of Management Study: Insight and Foresight About the Long term of Leadership from the Leaders of the Long term."
The team is composed of Professor Karen Boroff, Ph.D., dean emeritus of the Stillman University Professor Ruchin Kansal, M.B.A., affiliate director of The Gerald P. Buccino '63 Middle for Management Enhancement and Graduate Assistant Alexander McAuley, an M.B.A. prospect in the Business Faculty.
Existing research on management predominantly appears to be at the subject matter from the perspective of senior executives and board leadership, leaving a hole in standpoint from the emerging leaders that are growing up in a predominantly electronic world. The staff designed "The Future of Leadership Survey" to:
Far better have an understanding of the expectations of long run leaders — college college students and recent graduates –with regards to the leaders they seek out to work with, or want to turn out to be and
Establish insight and foresight on values, competencies, and chosen types of leadership development for the potential.
This initially release of the survey will be dispersed to Seton Corridor undergraduate and graduate students, as very well as young alumni – roughly 9,000 recipients.
"We hypothesize that the competencies and values cited by our focus on respondents will significantly vary from those people cited by senior leaders in prior investigate on management," shared Kansal. "We also think that survey success will advise how to create long run leaders."
Boroff included, "Finally, our objective is to have a imagined piece on emergent leaders as a standing contribution to management investigate and proceed to elevate Seton Hall University as a imagined leader in the space."
The crew designs to perform the survey on a yearly basis to evaluate tendencies on the changing sights of anticipations of a leader in excess of time, with the target of publishing survey success just about every summer time. A summary report of the first study will be released in the summer time situation of Lead, a new magazine from the Stillman College of the Organization and the Buccino Leadership Institute. 
In long term, the investigation team intends to invite other University associates intrigued in collaborating in the study, and to use social media to invite a broader established of respondents throughout the world.